Super Sale: Get Free Access to Photon Courses with PUN 2 Plus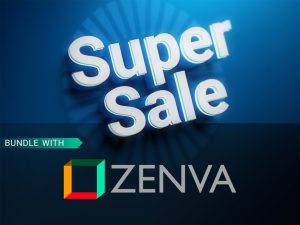 As part of the PUN 2 Plus Super Sale in Unity Asset Store, we're excited to announce that all purchases during this promotion will receive one month of free access to Zenva's Unlimited Access Package.
Zenva
Trusted by over 500,000 learners and developers, Zenva provides world-class training in programming and computer science via on-demand video courses and guided learning pathways. Their mission is to empower people to make a positive impact in the world through technology and games. 
The Unlimited Access Package
Zenva's Unlimited Access Package features 200+ courses on the most in-demand areas of development, including game development, networking with Photon, multiplayer, and more. 
Their courses were created with flexibility in mind, so you can tailor your learning to fit with your schedule and preferences. There's no worrying about deadlines or due dates, and you can learn from on-demand video lessons, PDF lesson notes, and full source code.

You'll also get access to in-course support from expert mentors, and can earn certificates of completion to promote your new skills. 
Photon Courses 
Included with the Unlimited Access Package are all of Zenva's curriculums. Designed to take you from beginner to industry-ready developer in the most popular areas of development, these guided learning paths are the fastest way to get industry-ready. 
One of Zenva's most popular curriculums is the Multiplayer Game Development Mini-Degree. This curriculum covers how to build multiplayer games using Unity and Photon, and caters to both beginners and more experienced developers. 
You'll learn by building real projects that can be added to your professional portfolio. Master the basics of game development by building a platformer, and then dive into networking with Photon.
Master core multiplayer skills including lobby and chat systems, tile-based worlds, grid-based movement, and more by creating a Battle Royale, 2D RPG, and Artillery Game. Expand your games by adding user accounts, logins, leaderboards, and allowing players to trade items from their inventories.
Claim Your Free Access 
To get one month of free access to all of Zenva's courses – including the Multiplayer Game Development Mini-Degree – grab your PUN 2 Plus package and mail us your Unity invoice ID to receive the redemption instructions here >>