Photon Quantum is now FREE for Development
Photon Quantum, the technology powering Stumble Guys, is now FREE for development.

Five years ago, we started to build the world's first fully deterministic game engine. Initially, we focused on dedicated and professional studios. Due to its intricate nature, Quantum has been exclusively accessible to curated Gaming Circle members.


Quantum second generation launched in 2020 and showed its full potential by powering several hits like: Battlelands Royale, LEGO Brawls, LEGO Star Wars Battles, and the worldwide smash hit Stumble Guys. By transforming the way multiplayer games are developed, Quantum has reached new heights of excellence.


Now we feel ready for the next step: Quantum is FREE for development. Thanks to its mature and robust feature set, we are confident that game developers around the world can now leverage this powerful deterministic engine without financial barriers.


Although Quantum APIs remain complex today, there is now an abundance of documentation, samples, and success stories to help developers to get started. While we designed Quantum to be accessible and user-friendly, a good developer is still needed to grasp the underlying principles fully.

Photon Quantum allows by design to create multiplayer games as simple as developing a local multiplayer title. Developers can focus on creating amazing gaming experiences without writing netcode, network synchronization, or platform limitations. Here's a look at the powerful features that Photon Quantum offers:


| | |
| --- | --- |
| | Most live games and even Stumble Guys originated from one of our many samples. Now, with FREE access, we are offering two of our samples to help users begin their journey. Gaming Circle members get full access. |
Quantum Technical Key Features Empowering Multiplayer Development From Day 1.
No Netcode – Multiplayer by Default: With Quantum, you can create a multiplayer game without writing any netcode. Just create a single simulation with multiple connected players, similar to developing a local multiplayer experience.
Low Bandwidth with Input Only:  Game clients only exchange input, distributed to the players at high frequencies through our Photon Cloud. Use webhooks to connect your backend or plugins to run server-side custom code.
Optimized for Extreme Performance: Each component of Quantum's ECS architecture provides the necessary performance to run even physics-intensive multiplayer games on PCs, consoles, VR and on mobile phones.
Cheat Protection by Design: Deterministic games inherently resist cheating. Combat cheaters through methods like replay validation or server referee simulations which is the most effective anti-cheat measure.
Cross-Platform Determinism: Simulations coded in Quantum do not have any dependencies on Unity and can run anywhere.
Zero Lag E-Sport Grade: All local actions are executed with zero lag while remote inputs are predicted and rolled-back for a seamless multiplayer gaming experience.
Replays & Spectating:  The engine supports in-game replays and built-in spectating, allowing you to implement features such as kill cams and live streaming.
Bot SDK Addon: Create engaging multiplayer experiences by using bots to fill rooms and replace departing players, ensuring a consistent player base for your game.

The Photon Engine team is thrilled to make Photon Quantum available for free, enabling developers worldwide to create groundbreaking multiplayer experiences with ease. We are eager to see the innovative games that will emerge from the community, and we remain committed to supporting you every step of the way. Join us today in revolutionizing the world of multiplayer gaming!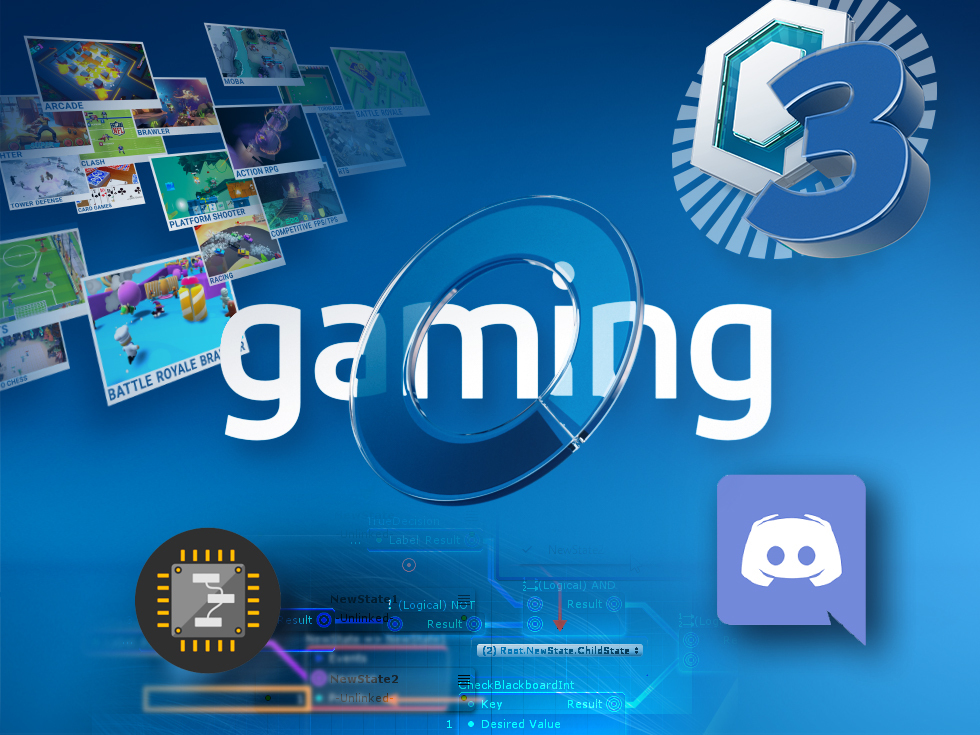 The Gaming Circle, with its exceptional support, is the ideal route for fast answers to Quantum technical questions. More than 150 of the finest studios are members of this expert community. Professionals and dedicated teams of developers want to be members of the Gaming Circle.
The key exclusive benefits are:
Access to the core engineering team from Photon with Discord chat and email support

Nightly builds of the next-generation SDKS (

Quantum v3

and

Fusion v2

)

40+ professional genre-specific samples and addons

Advanced Bot SDK

Tournament SDK
Single developers can also get access to this for $125 per month.