Photon reaches 1.4 Billion monthly players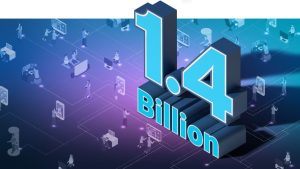 As you read these lines, a player population the size of a large metropolis are sharing emotions, collaborating or fighting simultaneously in realtime on top of Photon. Millions are engaging with others in simulations built to entertain, cooperate in the workplace or simply socialize. With more than a decade of operating all kinds of simulations, Photon is the most proven multiplayer solution. Today, 1.4 billion players are crossing our network every month from any place around the world. It's a massive responsibility and one that we will continue to honour.  

What happened in 2022
In 2022, we released Fusion to the world, our high-end state transfer netcode SDK made for Unity Professionals to create the next generation of realtime multiplayer games. We made available for free, BR200, the first complete end-to-end Multiplayer sample matching 200 players in one room at 60hz server simulation. In collaboration with Unity, you can download the project on their demo page. We also added 11 new samples ready to be used for various types of simulations to our sample page. The Fusion Projectiles and Quantum Bots samples are a must.
Photon Quantum reached a new milestone with the release of version 2.1. 3D Navmesh, room spectating, shape cast and new collision solvers are just a few of the new Quantum features. As the only deterministic multiplayer engine available, Quantum has proven that it is the best solution for running on any type of device, anywhere around the world, with 32+ players. Stumble Guy's huge success could only be achieved with Quantum speed, precision and accuracy.
Last September, we hold our first Multiplayer Game Jam in collaboration with Global Game Jam. Multiplayer games used to be extremely hard to do, but gaming developers have proven everyone wrong. 800+ participants from 75+ countries submitted 76 projects, and eight studios won an award. You can relive the jam through the 11 live streams.   
The Multiplayer community keeps getting bigger. Our private and public Discord servers are now over 4,000 members strong. It is the biggest active community dedicated to multiplayer. We also rolled out StackOverflow as an FAQ for the Gaming Circle members. Join our Gaming Circle for all the latest updates and samples. 
Our Photon Dashboard received a few additions. It is now easier to manage your team members with the new Projects management system. The Projects section helps you manage who can have access to your apps and which section they have permission to edit.  We also updated the management of your own Game Circle and app subscription to make upgrading your plan easier. Here is a short video about Projects.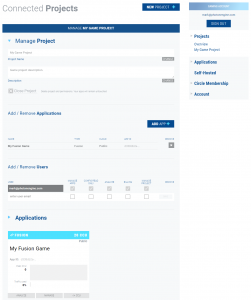 The Photon team also grew; we are now over 60 Photonians in 11 countries. While we are the multiplayer leader, we still have so much to build! A big decade is in front of us.
Major milestones for 2023
As many of you know, we are not giving any roadmap. It's ready when it is ready. That said, we have some major releases coming for 2023. Accessibility and ease of use are what we have always wanted to achieve. We are making Fusion and Quantum much easier for everyone to use while setting the quality and performance standards for multiplayer netcode. Later in the year, we will expand our reach to even more developers. Stay tuned for this major new product.
While we are growing fast, we can only do it with the amazing simulations you are creating. More documentation, technical samples and support options will come during the year to help you achieve faster results. Iterate fast, launch early and grow what works. We are doing the same.
Thank you for being an amazing community!