Codemasters Signs Multi-Title Deal with Exit Games: Exit Games Photon Chosen to Power Upcoming Massive Multiplayer Online Titles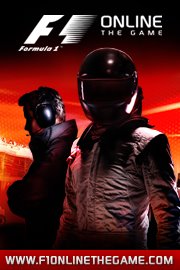 Portland, OR – September 22 nd, 2011 – Exit Games today announced that its leading network engine Photon has been selected in a multi-title agreement by Codemasters to power the developer and publishers' browser-based multiplayer online games, including the forthcoming F1 ONLINE The Game™.
Codemasters will utilize Photon as its core network technology for multiple upcoming online games. The choice by this respected games publisher and triple-A game development studio once more proves that Photon is the leading network engine and socket server for large scale online game projects.
Photon is the market's only commercial socket server and network engine featuring reliable UDP (RUDP), a C/C++-based core for ultimate performance and a server that is extensible in C#. These features make Photon an ideal and unique complement for the development of MMOGs or first person shooters.
Bryan Black, Technical Director Online states: "We chose Photon for three reasons: first it provides us with proven, rock-solid and scalable technology. Second: we were really impressed by their team. We told them what we needed and they put together a fantastic demo which gave us a lot of confidence. That was really convincing. However, in the end, the price tag must fit as well, so the final reason was their competitive pricing."
Christof Wegmann, CTO of Exit Games replies:"We are extremely honored that Photon was chosen once more by an AAA publisher and studio. Codemasters has developed and published so many stunning games and now the company's next online game titles will all be powered by our Photon engine. I think it really proves that we are on track with Photon to become the leading network engine not only for Unity projects, but on all platforms."
Exit Games Photon FREE licenses for Unity, iOS, Android, Flash, Silverlight and many other platforms can be downloaded at http://shop.exitgames.com.