Dev Story Total Mayhem Games – We Were Here Too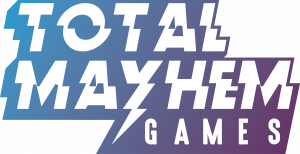 This guest post was written by Sam Meyer, lead developer at Total Mayhem Game for We Were Here Too, awarded as best Multiplayer Game at this year's Indie Prize.
We Were Here Too is an online only, first-person cooperative adventure set in a fictional medieval castle with a simple yet addictive concept:  two players are lost and separated inside a castle. With only their walkie-talkies left to communicate, they need to find a way out by solving puzzles. An escape-room style game where voice communication is key. Only by describing what you see to your partner you can solve puzzles and continue to the next room.
Focus on the Gameplay
We Were Here was made by 15 students in a time span of 14 weeks. The assignment was to make a successful 3D game. With such little time to come up with a concept that works and to actually implement it, we were trying to use only the best tools out there to get development up-to-speed. What we ended up with was Unity + Photon Unity Networking (PUN). We chose Photon for the multiplayer part of our game because it had real time and voice chat features that were easy to integrate so that we had more time to focus on the actual gameplay. Also, the fact that there were no server costs attached up to 20 CCU made it a perfect choice for a small student project like ours. What were the chances that more than 20 people would be playing our game at the same time, right? We hoped to get a total of 900 downloads… at launch those number quickly rose to thousands of players. We could have lost that momentum if not for Photon Cloud's servers scaling with the unexpected demand.
A Good Timing & the Right Decision
Because this game is a co-op only game that requires both players to have a microphone setup, the bar for new players to give this game a try is high. What really helped getting this new kind of gameplay to the market was by putting a first version out for free. And it worked: with over 1,000,000 downloads, a +90 percent positivity rating on Steam, and a thriving community it sure won't be the last people will see of this concept.
We mostly thank our success to the fact that there was a lack of new co-op games at the time of launch. The concept was a bit odd, but because it was available for free people were willing to give it a try.
Successful Matchmaking
We Were Here is played by people from all around the world. And with a walkie-talkie based communication mechanic between the two players, it can be a struggle for people to find others who speak their language. Our solution to this problem was to develop an old school server browser. When creating a lobby, players have to specify what language they prefer to speak. That way, they can selectively join a lobby based on their common language. For us, as developers, it was interesting to see that when servers where empty, players started to post messages on the Steam community boards to make arrangements with others who spoke the same language.
We definitely encourage anyone who is looking for a fresh co-op adventure to try We Were Here for free and check out the sequel We Were Here Too as well.